The editorial office is not responsible for the content of the article and the personal views of the author.
For face, eyes, eyebrows, and lips, a complete set of makeup brushes will not only make applying cosmetics easier, but also shorter and more enjoyable. Which makeup brushes should you buy? The article below will tell you what to look for. We encourage you to read it!
A set of make-up brushes – 10 must-haves for every woman
We'll find the perfect makeup brushes for every woman and every woman's face. We can choose the one that suits us best and meets our expectations. The number of brushes is also important. The brushes with nice handles, sturdy caps, and pleasant bristles not only look beautiful on our dressing table, but also make painting ourselves more enjoyable. Here's what a makeup brush set should contain for each of us.
Foundation Brush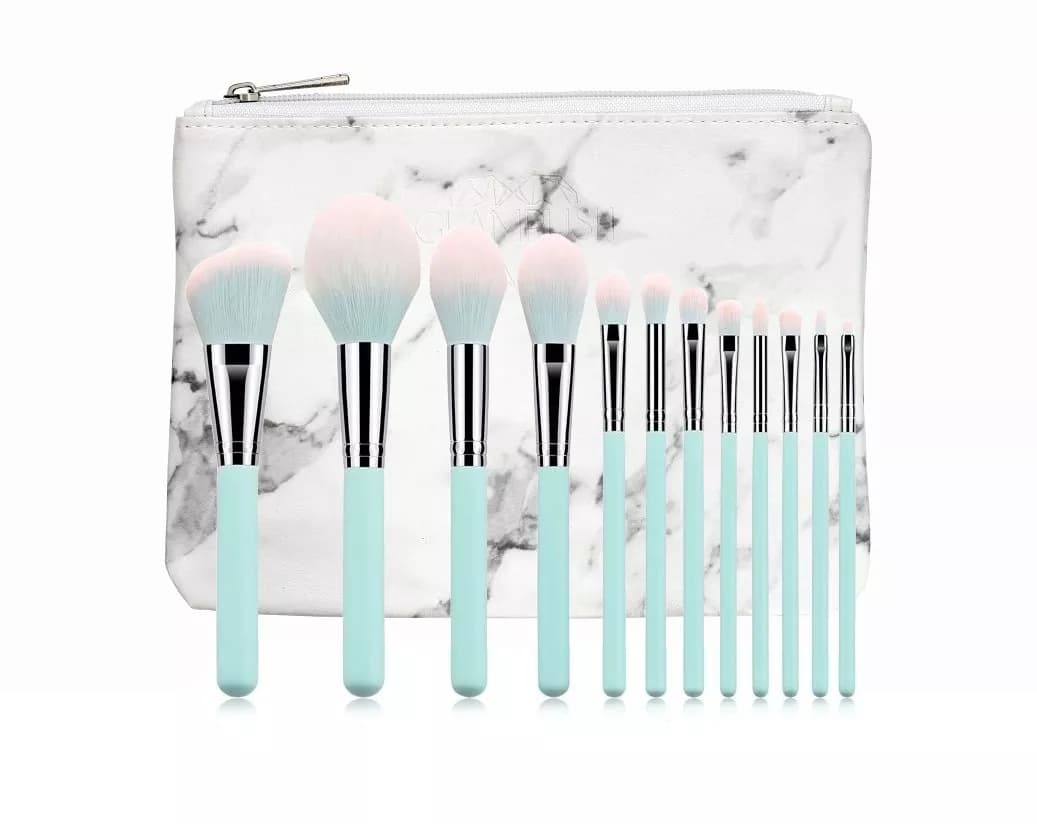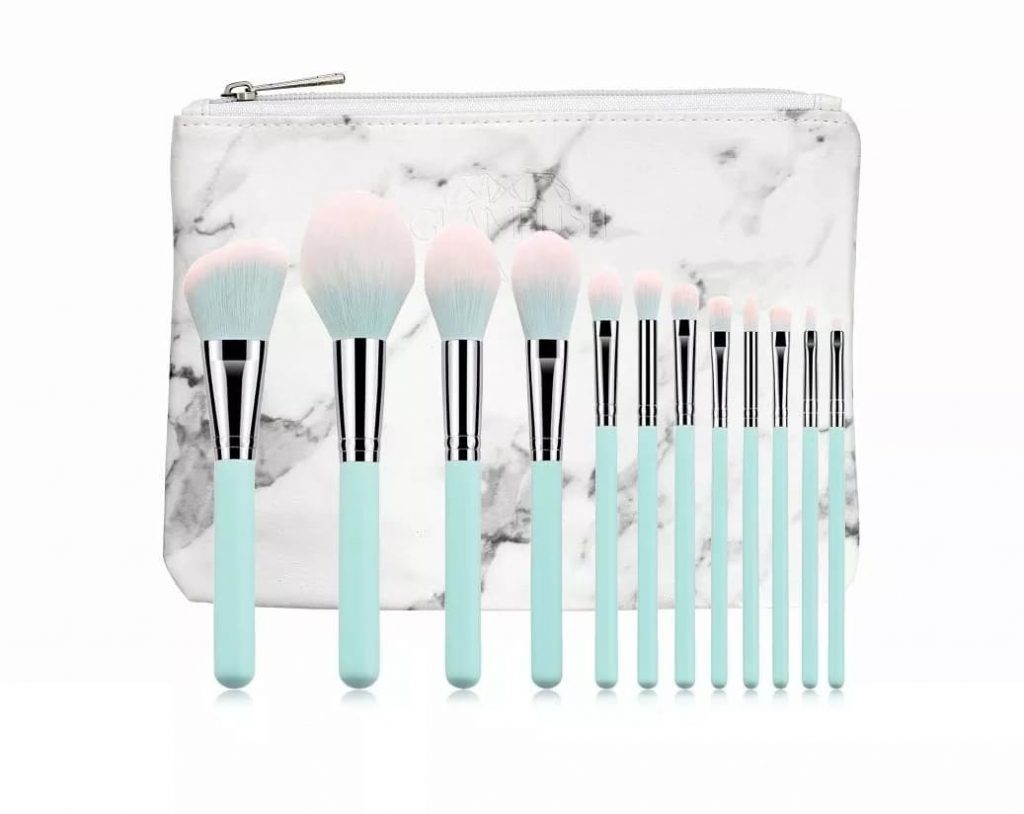 You can apply foundation with your fingers, but it is much better to use a brush, which, depending on the technique, will build a strong coverage and spread everything evenly and precisely
Sometimes a small concealer brush comes in handy, too, so you can quickly camouflage dark circles under your eyes, blemishes and other imperfections.
Powder brush
No set of makeup brushes, even the humblest, is complete without a powder brush. You'll know it by its size – it's always the biggest, and it's soft and fluffy. Powder is applied either in a sweeping motion, leaving a delicate mist on the skin, or by pressing it in place to thoroughly mattify and prime foundation.
Bronzer brush
When contouring the face, it is important to apply the products carefully, without any spots or streaks, and to carefully blur the borders. Bronzer will be easy to apply with a cut down brush with fairly short bristles.
Blush brush
Blush adds freshness and a radiant glow, but it must be applied in moderation, so called with a light hand. For blush, use a medium-bristled or round brush, but be sure to shake off excess product first.
Highlighter brush
The cherry on top when contouring is highlighter, so choose a fan-shaped (or round fluffy) brush set for gentle application to the tops of your cheekbones.
Eye shadow brushes
A set of makeup brushes should include at least two shadow brushes – a flat and wider one to apply the base color to the entire eyelid, and a larger, fluffy one for blending and blurring any borders between shadows, as well as softly highlighting the crease of the eyelid.
Eyebrow brush
Those of us who use pomades and shadows to highlight and complement our brows will be pleased to find a bevelled brow brush in our brush set. It makes applying products very easy and intuitive.
Lip brush
You might think that a dedicated lipstick brush is unnecessary in a makeup brush set, but that's not the case at all. While you can easily apply light shades directly from the packaging, it's not so easy with darker ones. Fuchsia, red, burgundy or purple are quite demanding and unforgiving colors. Not only a perfect and even coverage is necessary but also precise drawing of the lip shape with a brush. What's more, lipstick applied this way will last much longer.
Bonus: Eyebrow brush
As a bonus to a set of brushes we usually have an eyebrow brush attached. It's perfect for combing out the hairs and shaping them exactly the way you want them to be.
The perfect gift? A complete makeup brush set
Makeup brush sets usually come to us closed in a stylish case, which is also very practical, because we don't have to look for or buy a special makeup bag. What is more, brushes packed in such a way are also a perfect gift for women of different ages, including teenagers, who are just beginning their adventure with make-up. Make someone close to you happy and give her a gift that will make her make-up easier.
Photos: material from the client